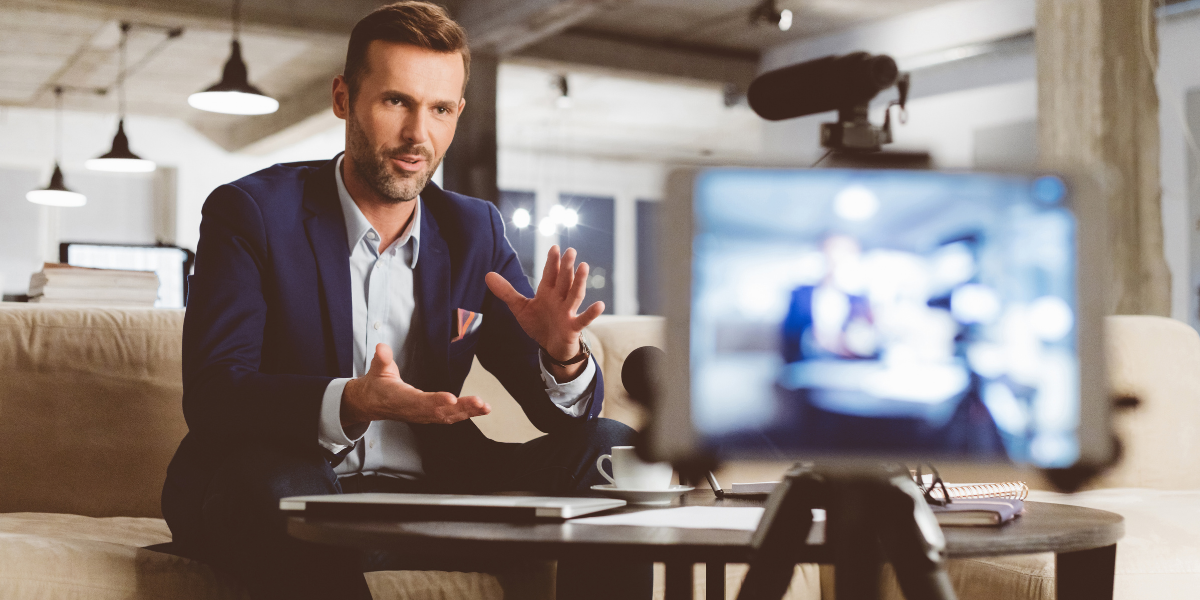 28 Jan

Top 5 Ways Fortune 500 Companies are Using Video to Recruit Top Talent

Drawing in potential talent is vital to company success. One of the most effective ways to reach potential candidates is by utilizing recruitment videos. There are a ton of ways to make videos, from creating a video yourself with an iPhone to filming employees virtually via Zoom. In order to help you get started, we've collected some of the most popular video formats in our list below.

Top 5 recruiting video formats to attract talent


Putting together the best recruitment video is about more than just reciting buzzwords, quoting your company slogan and brightly smiling employees who light up when the camera turns on. In order to showcase your best side, you want your story to be authentic, smart and direct with a dash of humor thrown in.

Take a look at the five types of recruiting videos we have listed below to see which one fits your vision.

1. The Testimonial Reel

One of the most common of all types of recruitment videos are testimonial-style videos. It might be because they're the easiest and most cost-efficient to make, or because potential talent really do want to hear from the employees that work there.

For this to work for you, interview your favorite "brand ambassadors" for your company and ask them to talk about their experience. Use the rule of threes when filming brand ambassadors. We recommend interviewing three individuals per video to help create a smoother flow.

If you want a video with a deeper impact, utilize one person per video. We've found that using two interviewees can cause the video to seem abrupt, and the interviewees can come across as competing against each other. You can edit later to get the best parts about working for your company.

2. The Job Sneak Peek

Another option is the "behind the curtain" or job sneak peek video. For this style, you can interview the management team of several departments. Show the prospective employee who they would be working with directly — it helps to put a face with a name.

Another key perk is that it helps create relatability. Sometimes upper management can give off the impression of being unreachable. You can bridge that gap with videos.

3. Diversity and Inclusion

Beyond the official company policy and statement about diversity and inclusion, find a few employees within the company who are willing to share their stories. Give an overview of employees discussing how their differences are embraced and encouraged.

This format is similar to a culture video, but more focused on specific employees with unique stories about themselves and how the company has supported their journey. These videos tend to be quite emotional due to the sensitivity of the subject matter.

Don't be afraid to take risks here!

More than ever, people want to feel like they belong. If your company has programs, mentorships, or groups to support minority groups, videos would be a great way to showcase these opportunities.

4. A Day in the Life

Some call it "job previews," some call it "a-day-in-the-life-of videos." This video style provides a glimpse of what it is like working in a particular job.

Ask your subjects to talk about the goals, challenges, and perks of being in that role. For these videos, you can use a singular employee or multiple employees doing the same job. Most people don't like surprises. These types of videos help clarify the daily tasks, the overall atmosphere, and the level of stress that these positions involve.

Think of this video as a great way to pre-qualify candidates. After watching the video, they should be able to decide if they should move forward and apply or know this isn't the right fit.

5. Company Culture

One of the most important pieces of information you can convey over video is your company's culture. What matters to you? What are the most important aspects of why you're here? Who are you serving?

Interview employees and ask them to discuss the culture of your company. For example, you can ask employees to recount where you focus volunteer hours or how you donated funds to causes the employee cares about.

Think of company culture as a mix of all four videos. These videos provide an overall glimpse of the company, who is part of the company, the diversity of the company, and typical tasks and/or requirements of the position.

There's a lot you can say with the right recruitment videos.
Get our latest advice on transforming your business with the power of video. Subscribe to our blog now…